2013 Harley CVO Breakout FXBSE
SLAMMED & CHOPPED STYLE GOES PREMIUM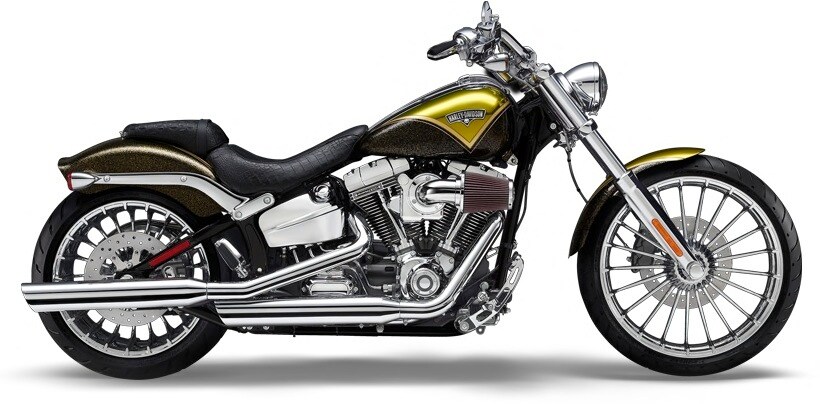 Slammed and chopped style goes premium in this all-new CVO™ motorcycle. From stunning details and finishes to brawny power, the only thing low about this sport custom is its silhouette.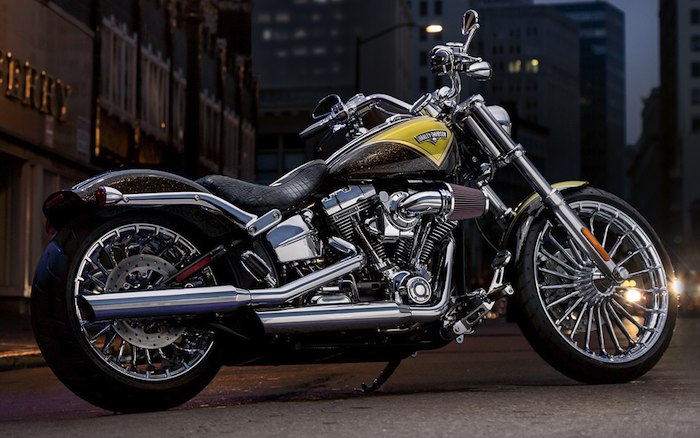 Exclusive CVO™ Enhancements
All the quality. All the legacy of the Harley-Davidson name. Plus custom touches and performance that distinguish you from every other bike on the road. Sure there's a little vanity. Premium custom. Big, tricked-out wheels. Deep attention to details. The perfect storm of engineering and style you'll only find on a custom machine. And you'll spoil yourself with the accessories from comfort to electronics to chrome. But the real signature of a Harley-Davidson® Custom Vehicle Operations™ motorcycle is the explosive power and sleek detailing of the huge Twin Cam 110™ with Screamin' Eagle® engine badges. It's custom-built, not just for anyone, but for true connoisseurs of the road.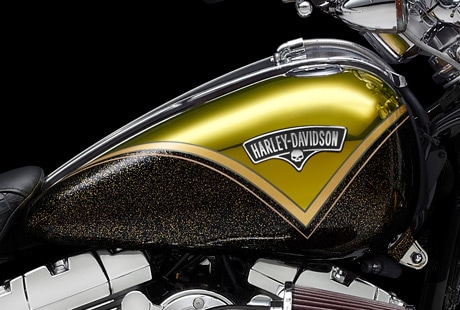 Premium Hand-Polished Metal Paint
High-impact premium paint and graphics are standard on all our CVO™ motorcycles; but even by those standards, the new hand-polished metal paint with Lace effects on the all-new CVO™ Breakout™ model is something special. The dazzling shine is truly like no other; the hand-worked polishing creates a unique look that speaks authentic custom style. The look instantly draws attention, so don't be surprised when people can't help coming over to see themselves in the finish. It's another Motor Company innovation: exclusive to the 2013 CVO™® Breakout™ model, this is the first time this paint technology's been used on a production motorcycle. With your choice of three exclusive hand-polished color schemes (including a Hard Candy Custom option), your Breakout™ will be an absolute stand out.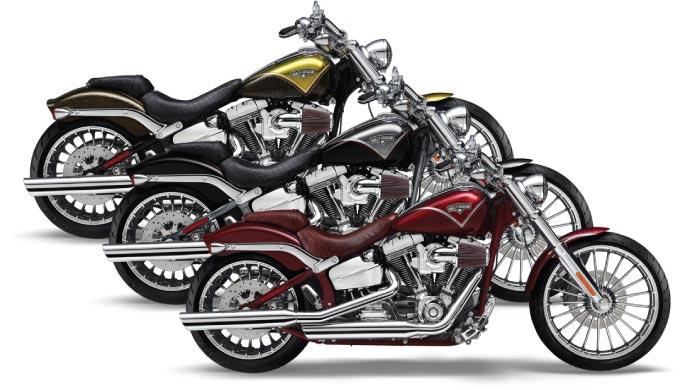 Hard Candy Custom™ Paint (Optional)
New for 2013, this metal flake finish recalls the iconic rebel style of '70s custom bikes. It's more than just paint, it's a shining declaration of independence; bright, bold and unique. The new CVO™ Breakout™ model's Hard Candy Custom Gold Dust scheme is a mild flake pattern that, laid across the bike's tank and fenders, looks anything but mild; the shimmering flake on those large, hand-polished surfaces puts a stunning gleam in this "eye candy" treatment. Hard Candy Custom™ paint marks another milestone in The Motor Company's legacy of innovation. We start with several passes of 200 micron flake over a black base, then clear coat it, hand-lay the graphics, and apply the many layers of clear coat to allow the flake to shine through. It's a painstaking process that delivers a premium custom look straight from the factory, so you can start flying your colors with no waiting or extra effort.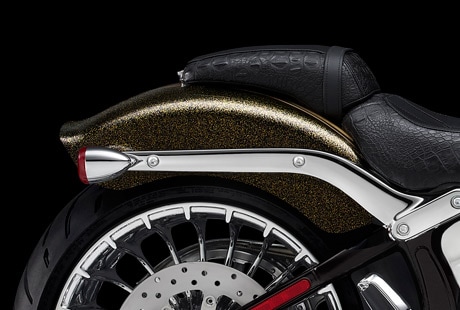 Chopped Rear Fender
Low, tight and cut down to sleek minimum, the fender's chopped styling adds to the CVO™ Breakout™ model's long, low custom look. And the fender supports are one-piece forged aluminum, polished and chromed for the ultimate in strength, weight-reduction and looks.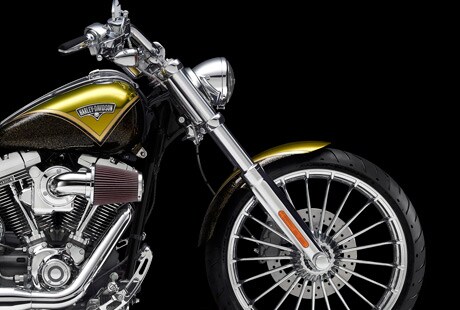 Low Front End
We gave the new CVO™ Breakout™ model a lowered, raked front end, and chopped fender that enhance its long, slammed custom look, and a powerful, wide-standing wheel and set of forks that guarantee a solid stance on the road.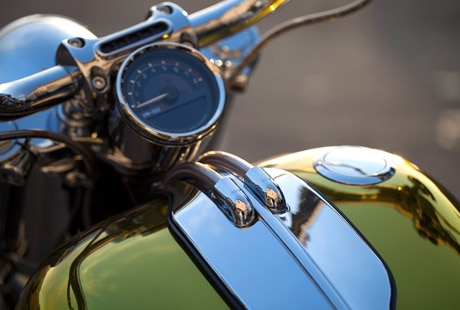 Super-slammed Console
It's not just slammed, it's the tightest console we've ever smacked onto a tank. And with its integrated decorative vent and electrical lines, its sleek profile adds a distinctive, ultra clean touch of sport custom style that matches the new CVO™ Breakout™ bike's low, long looks.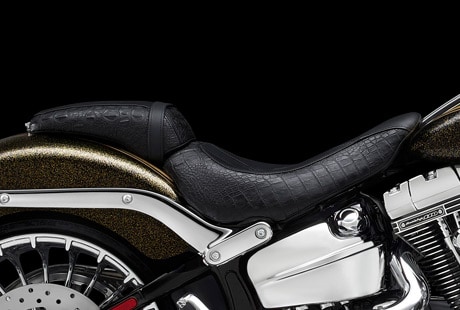 Low Seat and Pillion (Solo or Two-up)
Roll and stop with comfort and confidence as you sit slung close to your ride with the road in easy reach of your boots. This two-piece seat-and-pillion saddle sports rich black and brown leather styling with Hornback Gator accents. Together with the new CVO™ Breakout™ model's polished metal paint, the saddle creates a custom style that's unmistakably premium.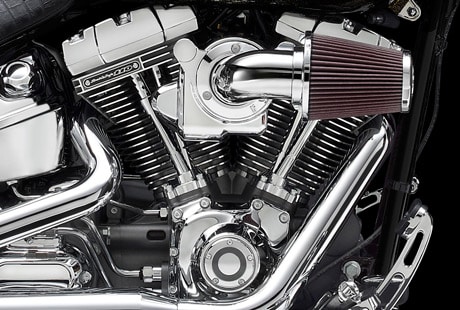 Twin Cam 110™ Engine Innovation
Fire up the Twin Cam 110™ engine and feel the low-end torque unleashed. The colossal 110™ cubic inches provide seemingly endless torque with adrenaline-pumping pull through all six gears. Boasting the largest-displacement V-Twin engine by Harley-Davidson, the new CVO™ Breakout™ model's Twin Cam 110™ engine produces approximately 110 ft. lbs. of torque at 3750 rpm. Six speeds. A strong driveline and a low cruising rpm couldn't feel better.