The idea behind Harley-Davidson Riding Academy New Rider Course is simple.
We want to enable non-riders to experience motorcycling while learning basic skills in a way that's fun and involving. Our Riding Academy New Rider Course Instructors are dedicated enthusiast who have received certification from the MSF (Motorcycle Safety Foundation®), as well as additional training from Harley-Davidson. Not only that, but they are seasoned riders with years of on road experience.
---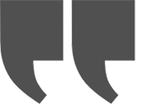 This review is strictly about the Riding Academy and not the other departments. It's been 15 years since I got on a bike and the instructors got me feeling confident about my riding skills. They were professional, patient (especially when some of the students were having trouble), and trained to standards set by the Motorcycle Safety Foundation. Big thanks to Russ and Bill Leonard for doing such a great job. I would write more, but I'm gonna go ride now!

- Arvie M. via Facebook  / 

---
4 Day Course Breakdown

2 Days in the Classroom / Thursday and Friday / 5:30-9pm
1/2 Day on course 1/2 Day in Classroom / Saturday / 7am-4pm
Full Day on the course & Graduation / Sunday / 7am-4pm

Tuition is $349 / This includes the use of our
Harley-Davidson Street 500 Motorcycles

Riding Academy 2017
August 24th - August 27th
August 31st - Sept 3rd
Sept 7th - Sept 10th
Sept 14th - Sept 17th
Sept 21 - Sept 24th
 Sept 28 - Oct 1st
What Gear Should I Bring?
1.   DOT approved helmet
2.   Protective eye-wear
3.   Long sleeves and pants
4.   Over-the-ankle boots
5.   Full-fingered gloves
*Note: Its a good idea to bring your gear with you to the Monday/Thursday class so the instructors can approve it for your safety before riding.
What will I be riding?
You'll be learning to ride on a 500cc Harley-Davidson Street 500. The Street is an excellent bike for beginners for 2 very good reasons... it's very easy to ride and has both a low and high seat to accommodate the height and build of the rider.

What do I get from the Riding Academy Course?
The Riding Academy Course allows you to obtain your motorcycle endorsement and takes the place of the written test and the road test. After your completion of the course, you will receive a certificate from Grand Rapids Harley-Davidson stating that you have successfully passed the written test and the road test. After the completion certificate is awarded, you can go directly to the Secretary of State to have your motorcycle endorsement added to your operator license.
The Harley-Davidson Riding Academy Course is more personalized and in-depth than the state course. Our objective is to ensure riders are safe and confident on the road.

---
WHAT SOME OF OUR RECENT GRADUATES HAD TO SAY

"I just wanted to say that I had a great time at the Riding Academy this weekend. Both instructors were fun and went the extra mile for us showing us tricks and tips to becoming better riders. Plus they calmed down some people that were having a tough time on certain exercises and even kept one person from quitting. With their patience and calm instructions the young lady passed with quite a good score. Once again thank you I had a great time." - Jeff

"Good morning!!!!! I have been back from my mini vacation for a week already and have been wanting to let you know that the class was great!!!!! The coach.... greater... he is beyond doubt an asset and he knows and is experienced. I have no regrets on anything (even when I fell lol) but only have praises ... I only do regret not dropping by to see you and say Hi, but hopefully some day. Well Thank You!!!!! and thanks to all the great people there (I do remember Sami, Al, Scott, Bernie :)" 
- Gregorio

"I thought that the class was first rate, and may owe my life to what I learned during the four days of class. I think this says a lot about your dealership being top-notch and I was impressed when at the dealership. Both Russ & Darrin took the time to make sure we knew how to handle a bike and why."
- Tom

"I wanted to let you know how much we appreciated and learned at our riding class this weekend, thanks to our great instructor Russ Leonard.  My  wife Jean and I had never ridden, and his skill and instruction were outstanding. We appreciated his commitment to safety and function while keeping it fun and fast moving. Thanks again, we learned a ton, and are anxious to ride more and expand on our experience." - Bill
"I wanted to let you know how much I enjoyed the Riders Edge Class I just completed. I have not had a motorcycle for over 30 years and I was more than a little nervous about getting back on a bike, especially one that is a couple hundred pounds bigger than what I have ever ridden before. The course was well designed to provide a solid base of knowledge and skills on which I will continue to build upon. I now have the confidence that I can operate my new motorcycle safety. I look forward to a long relationship with Grand Rapids Harley. Please let you instructors know how much I personally enjoyed the course and their leadership."
- Mr. Howse