SIGN UP HERE for a FREE TICKET
to the Miranda Lambert & Toby Keith Concerts!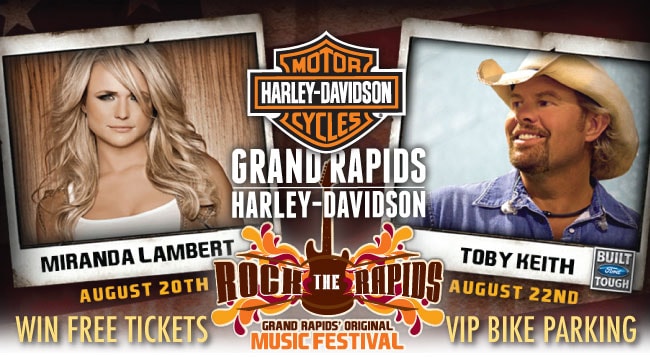 -- HERE'S HOW IT WORKS --
Fill out the form below. (Each person must fill out form below to be eligible for tickets.)

Be one of the first 50 in line at GRHD @ 3PM the day of your concert. You'll receive one (1) ticket to that night's show.
Party with us at GRHD until 5:30PM when we ride our Bikes to Rock The Rapids. Enjoy hot dogs, soda and music at GRHD.

Park inside the Grand Rapids Harley Motorcycle Parking Area at the concert.
Party like a Rock Star all night long!